Heirs of John Larue Survey - Page 2
Below we have placed an image of the original survey, and beneath it an image insert from Google showing the approximate location of this survey on the right. Please note that the locations of borders are only rough estimates.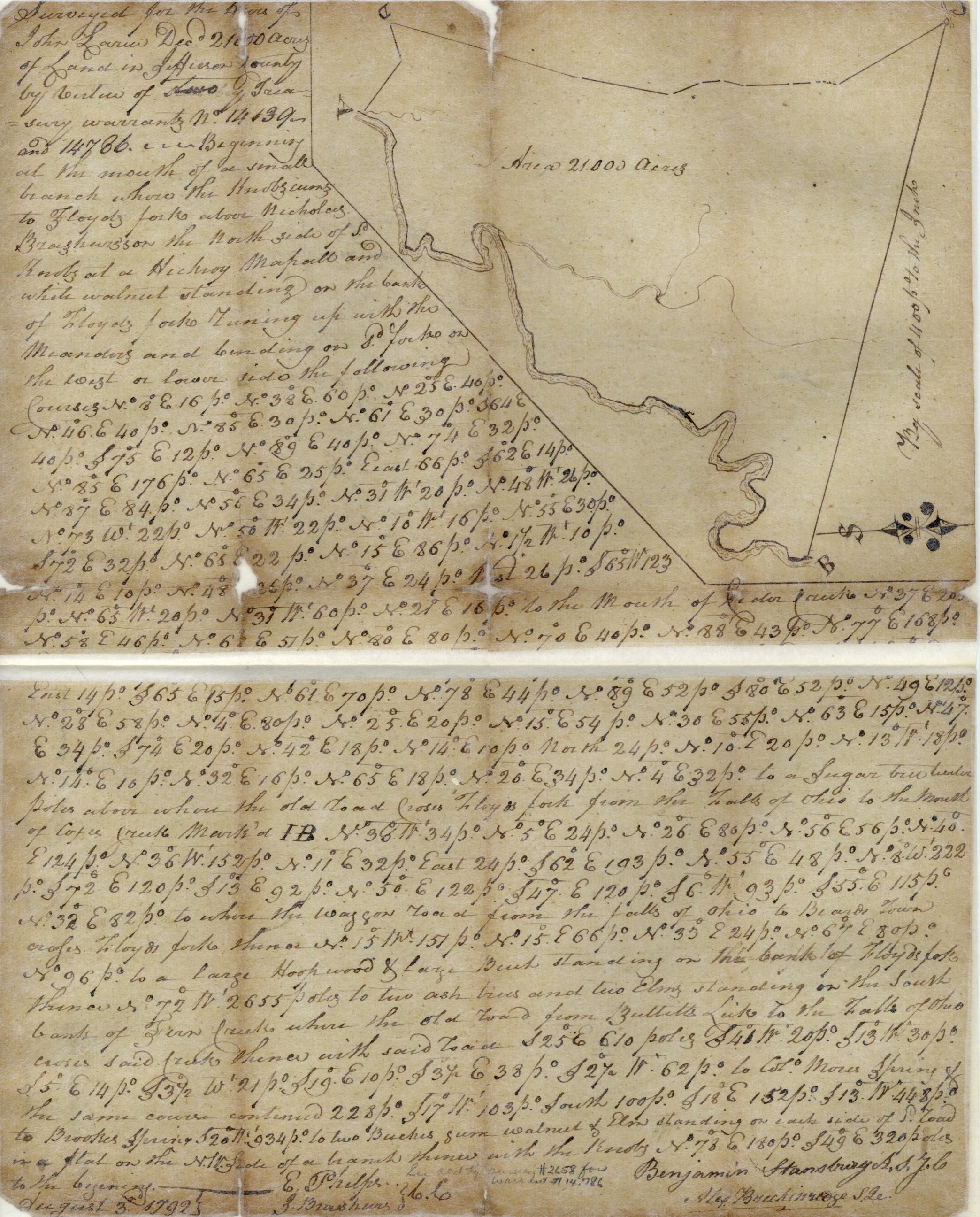 You can use the arrows in the upper left corner of the Google map to move the map image, or use the plus and minus signs to zoom in or out. You may also put the cursor on the map and drag the image to where you want it.
The letter markers on the map point to locations identified in the deed. Keep in mind that these map locations are approximations based on the available data and some guesswork.
---
If you, the reader, have an interest in any particular part of our county history, and wish to contribute to this effort, use the form on our Contact Us page to send us your comments about this, or any Bullitt County History page. We welcome your comments and suggestions. If you feel that we have misspoken at any point, please feel free to point this out to us.