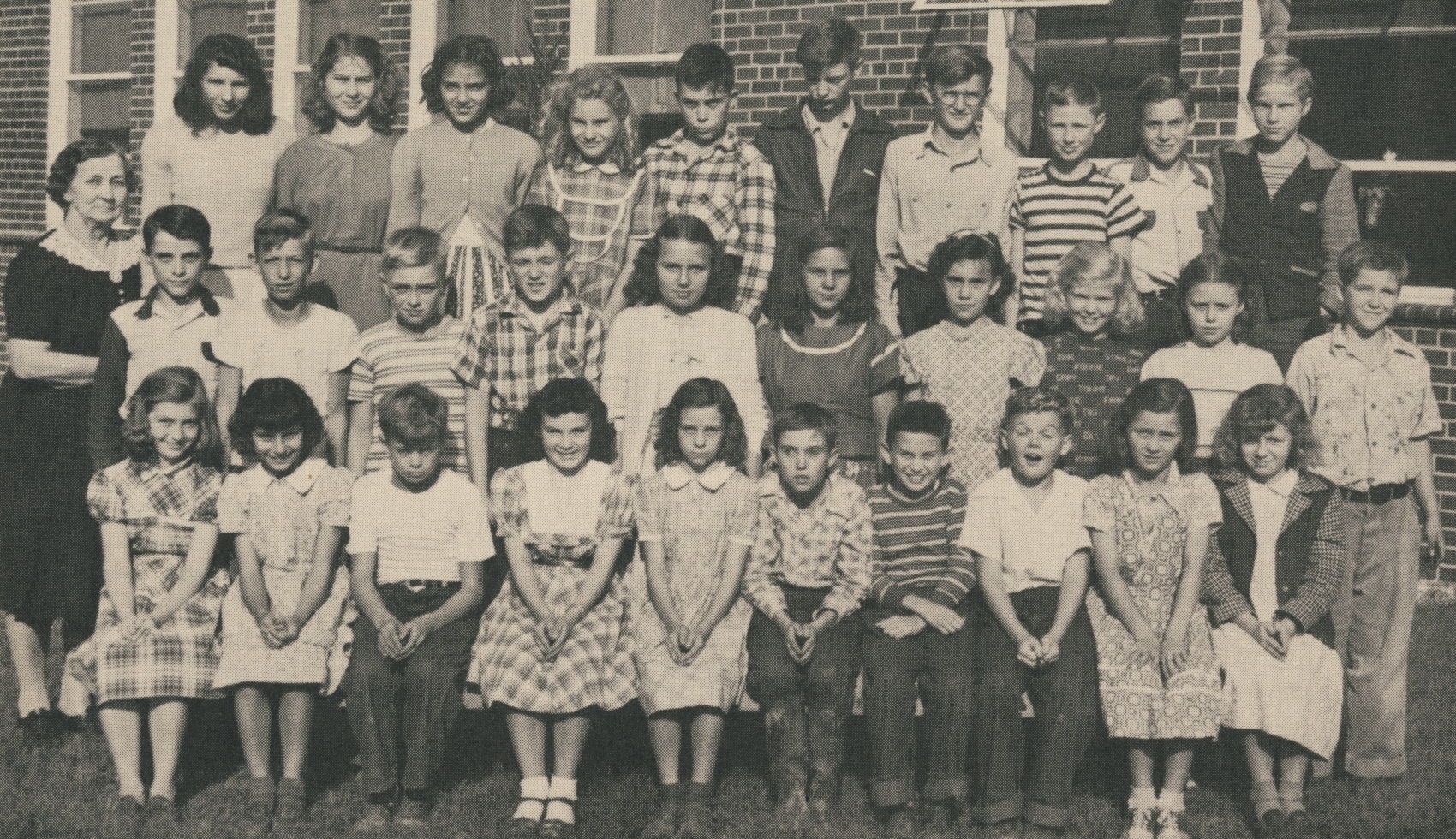 Move cursor over photo above to see larger view.
(Be patient while the photo loads into your browser.)
Use the
Pics Menu
link to return to the list of classes.
TEACHER - Miss Mary Dawson. FRONT ROW, Left To Right: Norma Hall, Wilma Shelton, Arthur Neal, Nancy Woods, Helen Hester, Charles Howlett, Samuel Moss, W. A. Napier, Ernestine Jackson, Bettie Lynch. SECOND ROW: John Goldsmith, Norman Peacock, Charles Hatfield, Charles Rice, Shirley Mann, Margaret Hester, Mona G. Pulliam, Peggy White, Sybil Fettner, Gary Elder. THIRD ROW: Helen Losch, Ruth Davis, Juanita Frick, Brenda Murphy, Bryan Pulliam, Randall Knopp, Laurel Moore, Harry Throop, Billie Joe Pryor, Paul Laswell. NOT PICTURED: Jimmie Cruise, Herman Hardesty, Doris Jean Allen, Mabel Parrish, Cristine Parsley.
If you, the reader, have an interest in any particular part of our county history, and wish to contribute to this effort, use the form on our Contact Us page to send us your comments about this, or any Bullitt County History page. We welcome your comments and suggestions. If you feel that we have misspoken at any point, please feel free to point this out to us.