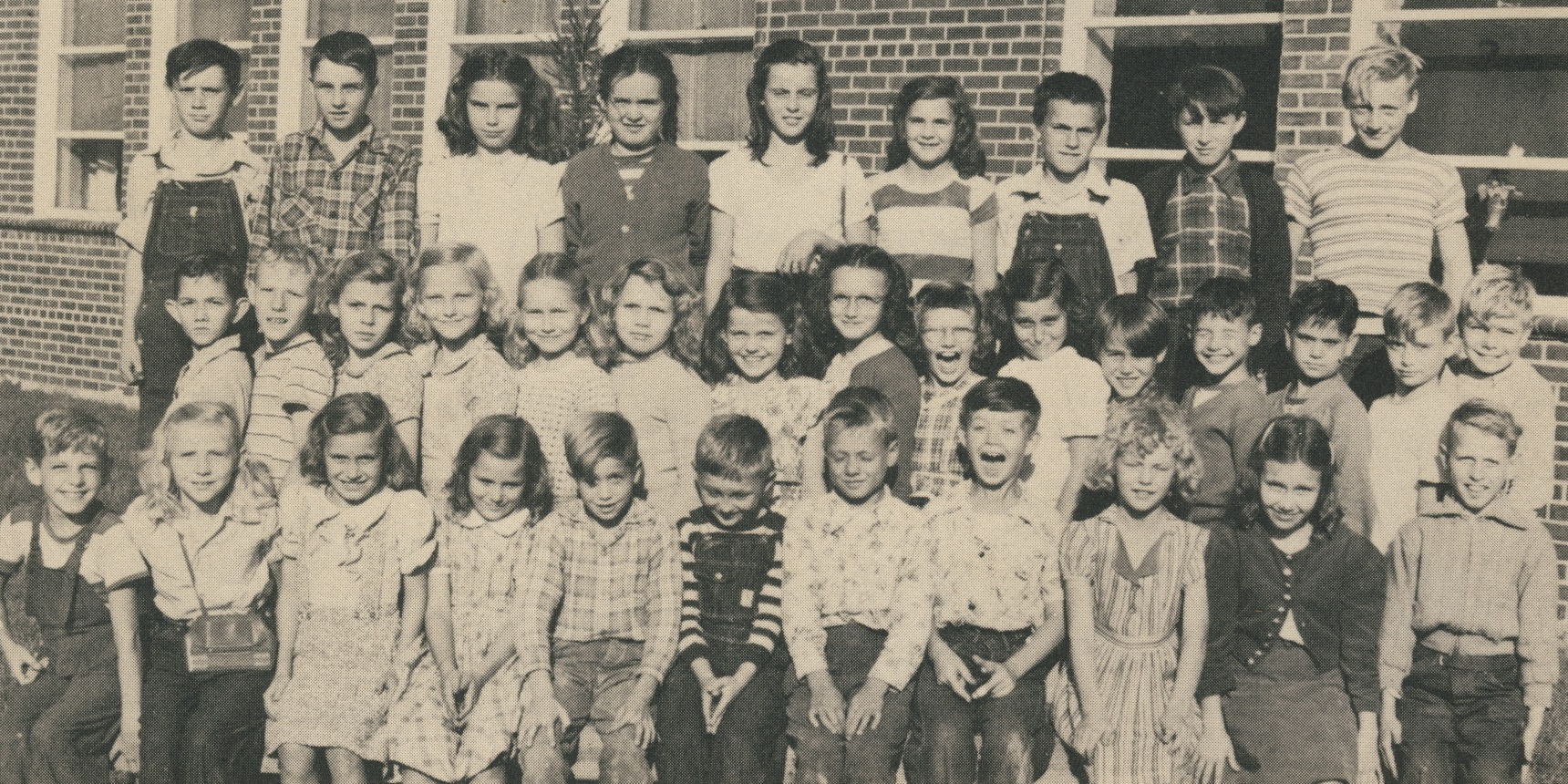 Move cursor over photo above to see larger view.
(Be patient while the photo loads into your browser.)
Use the
Pics Menu
link to return to the list of classes.
TEACHER - Miss Lavina Long. FIRST ROW, Left To Right: Joseph Lambert, Geraldine Burton, Nettie Burden, Cerelda Hester, Phillip Neal, Barney Maraman, Ronald Coy, Delbert Tracy, Muzette Biggerstaff, Joyce Arnett, Cecil Burden. SECOND ROW: Charles Martin, Marvin Throop, Barbara Allen, JoAnn Rigdon, Jane Smith, Gerry Bishop, Lucille Walls, Shirley Gentry, Betty Jean Throp, Clara Keith, Robert Samuels, Edward Schmidt, Raymond Waters, Mike Knapp, Chester Clark. THIRD ROW: Donald Clark. Martin Quick, Ethel Mae Brooks, Audrey Patrick, Doris Anderson, Josephine Samuels, Wm. Hobert Freeman Jr., Frazer Lawson, Charles Martin. NOT PICTURED: Gilbert Ashbaugh, Claude Fox, David Allen, Sarah Phillip and Miss Long.
If you, the reader, have an interest in any particular part of our county history, and wish to contribute to this effort, use the form on our Contact Us page to send us your comments about this, or any Bullitt County History page. We welcome your comments and suggestions. If you feel that we have misspoken at any point, please feel free to point this out to us.