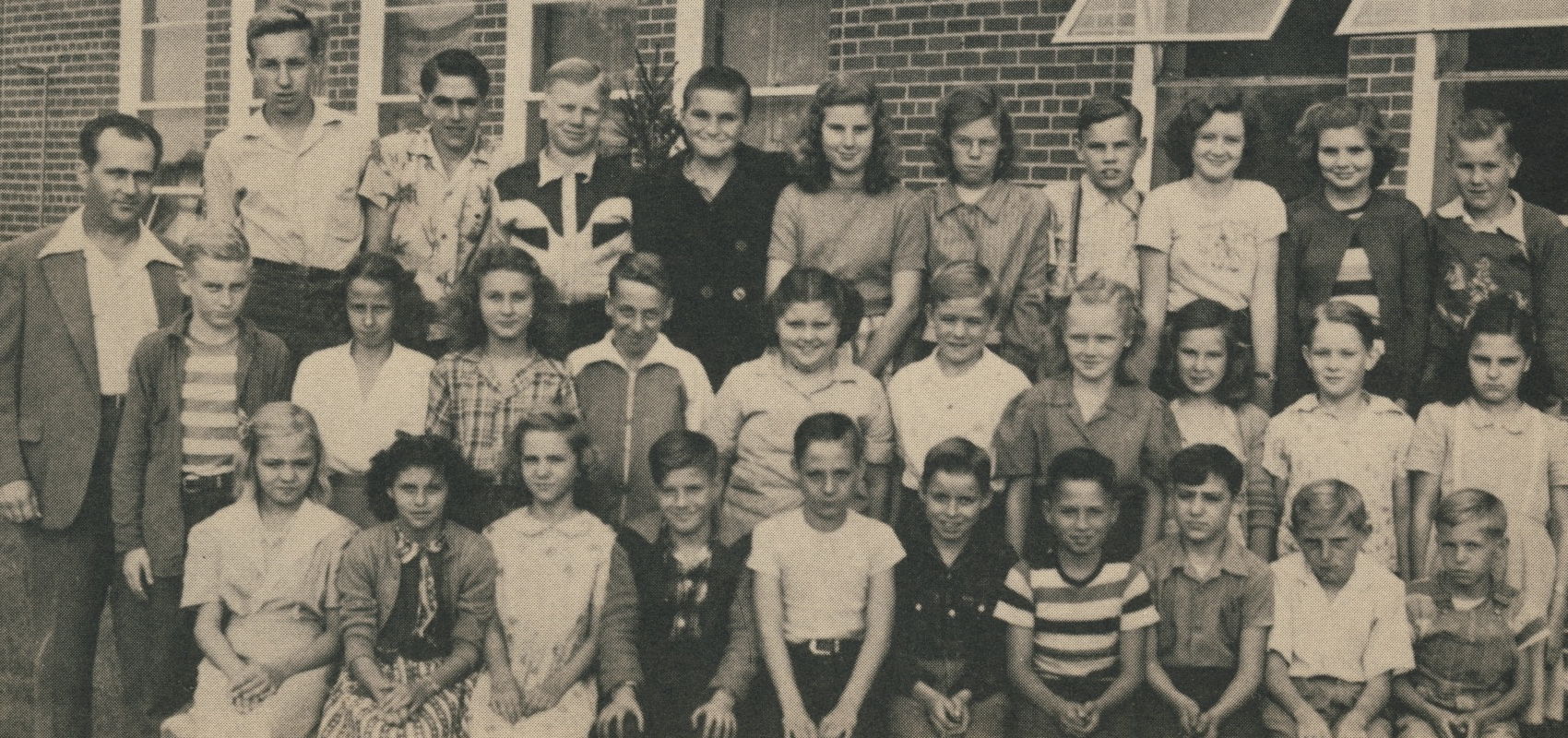 Move cursor over photo above to see larger view.
(Be patient while the photo loads into your browser.)
Use the
Pics Menu
link to return to the list of classes.
TEACHER - Mr. Woodrow Masden. FIRST ROW, Left To Right: Patricia Sohm, Carolyn Johnson, Betty Johnson, Billy Allen, Billy Ferguson, Samuel Crigler, David McDonald, Charles Shelton, Benjamin Burton, Henry Harned. SECOND ROW: Kenneth Smith, Jo Ann Wood, Lois Price, Donald Martin, Francis Napier, John Sohm, Dixie Davis, Mary Lois Elder, Larry Ward, Thelma DeVore. THIRD ROW: Johnnie Milliner, Charles Samuels, James Phillips, Donald Miles, Mary Elizabeth McCubbins, Eliza Cox, Charles Miller, Wilda Rose Swanner, Janet Frick, Maurice Noe. NOT PICTURED: Donald Farmer, Shirley Jackson, Betty Winsatt, Carl Ray Sadler, Shirley Clark, Betty Freeman.
If you, the reader, have an interest in any particular part of our county history, and wish to contribute to this effort, use the form on our Contact Us page to send us your comments about this, or any Bullitt County History page. We welcome your comments and suggestions. If you feel that we have misspoken at any point, please feel free to point this out to us.